A CAREER IN HOTEL MANAGEMENT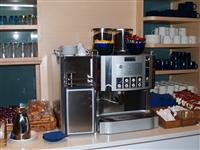 To be successful in Hotel Management, you need more than just a good knowledge of the hotel industry. You need to develop excellent management, time management, research skills, and good interpersonal skills. A good hotel manager knows how to delegate, but always keeps a close eye on every aspect of the business - kitchen, service, cleaning, maintenance, front desk etc. - and is always moving, always in touch with staff and guests.


To succeed in this career, you need to become a good communicator and to actively seek information about what's going on in the hotel, the industry, and in the wider society. As a good hotel manager, you will keep a very close eye on every aspect of the business - kitchen, service, cleaning, maintenance, front desk etc. - and you will talk with staff in all areas. You will continually monitor guest satisfaction, and deal with the many problems that arise in this business. You will also establish and maintain relations with others working in hospitality, tourism, the media and the community in order to promote your business and also, to keep abreast of issues, trends, and possibilities that can affect your business. This makes hotel management an exciting, challenging career, with much opportunity for personal and professional growth and social interaction.

Scope of the Hotel Industry

A hotel is a permanent establishment with four or more bedrooms, and usually includes some kind of permanent food facility. It can be little more than a hostel, offering minimum services and standards, or a luxurious establishment with a complete restaurant, several bars and lounges, and a range of personal services and facilities. Hotels vary widely in size, clientele, business structure, services, and style. Some aim at meeting specific needs (such as providing basic services and neat rooms close to an airport for business people or visitors in transit), while others aim to appeal to a wider market to encourage greater occupancy and to ensure more even occupancy through seasonal or other changes (such as low tourist seasons).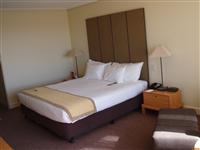 Typical Jobs or Career Paths
Given the differences in kinds and sizes of hotels, hotel managers may be assigned different roles and tasks by different employers. Some may manage only one section of a hotel, coordinating their activities with those of managers in other sections. For instance, one person might manage to the food areas and another might manage housekeeping. In other hotels, the manager is in charge of all areas. If you are a hotel owner, you may manage the entire business on your own, or hire managers for some areas. Therefore, one can enter this field of work by developing skills and knowledge in one main area (such as housekeeping, food and beverage management, marketing and sales, or maintenance), or by developing a broad range of generic and transferable skills in hospitality and management.

Job opportunities might also be found in other accommodation and tourism businesses, such as resorts, health farms, cruise ships, inns or motels. Any of these can also provide a pathway to a position in a large hotel, if that's where you want to go. Other opportunities may exist in the non-profit sector: hospitals, aged care centres, orphanages, women's refuges or refugee centres, for example.

One common career path in this industry is through education, such as a qualification in hospitality or sometimes, in management.

Here are some options:

Hotel Management Short Course
Certificate in Hospitality
Associate Diploma in Hospitality and Tourism


This can start you off with sound skills and knowledge that you can apply while gaining necessary experience. You might later go in a completely different direction, with suitable qualifications and experience, for with only a year of so of additional study in education to qualify to teach hospitality or hotel management at vocational college or secondary school. Another common career path is through experience: you can find work in any area of a hotel and work your way up by demonstrating your commitment, abilities and personal qualities. Surprisingly, many top hotel chains prefer people to work their way up at the hotel, as those people will be thoroughly trained in that hotel's ethic, standards and procedures. Therefore, you can start your career by starting with any job in a hotel, or by studying to gain at least basic hospitality skills, then proving yourself on the job - and be sure to let management know of your ambitions and your commitment.
The key roles of a hotel manager are:
-to ensure that their business meets the needs of its users or clients
-to ensure that the hotel and its services (e.g. function rooms, restaurant) are marketed and promoted
-to ensure that booking, reservation and other selling processes are efficient and effective
-to ensure that the hotel is well-maintained, safe, clean and generally meets expected standards
-to ensure the care, comfort, satisfaction and goodwill of the guest or customer
-to plan and manage the business for present, short term and long term success.

Tasks (some or all) that a hotel manager may be required to do are:
-recruit, induct staff
-train staff
-delegate and schedule tasks and responsibilities
-supervise staff
-control quality, which includes regular inspections
-establish and monitor procedures
-establish and communicate standards
-ensure staff and client safety and wellbeing
-select supplies or suppliers (linens, equipment, food etc)
-increase staff productivity
-promote the business and its services
-update, renovate or redecorate the building or rooms
-plan and budget.


Does this sound like the right job for you?
.... Contact us for FREE Career Advice


Employers

A hotel manager might be self-employed (the business owner). Otherwise, hotel managers are employed by small, medium and large accomodation business. These may or may not be hotels, for hotel management skills are applicable to a range of accommodation businesses, such as bed & breakfast establishments, guesthouses, trailer parks, motels, inns, resorts, school camps, and so on.

Small establishments are often family-run businesses, where your job may be to supervise operations or one area, or to manage the whole business for owners to whom you report. Larger businesses tend to hire managers for one area, such as front desk operations, housekeeping, maintenance, kitchen or marketing. Few will put their whole operation in the hands of a manager who has not yet proved him or herself, either at that business or at another well-recognised and highly respected hotel.

With the very high demand for jobs in hospitality, and the typically high turnover of staff, it is advisable to approach potential employers and let them know you are seeking work, rather than relying on job advertisements. Many simply do not advertise. As mentioned above, government and community or welfare organisations may also employ people with hospitality or hotel management skills.


Renumeration and Advancement
These will vary considerably, depending on many factors, including your interpersonal skills and initiative, the employer, and the region in which you work. Hotel managers in some countries or in small businesses can expect a modest salary, while in other countries or in very large hotels, salaries may be generous. Either way, you can expect to work hard for your income, but also can expect a degree of job stability that is not found in many other fields, because of the specialised knowledge that you gain about the business you work in.

In general, you can expect management level renumeration - which will vary from country to country, so take the time to find what managers in hospitality are paid. As you prove yourself through successful management, you can expect your income to rise. If it doesn't (perhaps because the business simply can't afford more), you will be in a better position to find a more lucrative position elsewhere. This is definitely a field in which advancement can depend on your willingness to travel and move, as much as on your abilities, since excellent opportunities often exist in regions that are still developing their hospitality or tourism infrastructure.

If you are building your career by working your way into a management position, you might begin with a low-paying job, but keep in mind that hoteliers and others in hospitality usually appreciate good, loyal and committed staff, and if you are persistent and a good employee, you can often advance to a well-paying position within a few years. Many such businesses prefer to promote existing staff, where possible, to create a loyal and knowledable workforce. If you are self-employed, you might find that much of your income goes into building and developing your business. It is not unusual to find owner/managers of hotels and other accommodation businesses living and eating at the establishment, even though they are making good profits. In many ways, the greatest renumeration for the owner comes from the wealth of mutually beneficial relationships, prestige and power this position brings.


Stress Rating
A hotel is like a small kingdom, and running it is hard work, requiring attention to detail in many areas. Yes, it is stressful work, and you need a degree of psychological and physical stamina to maintain it. All aspects of hospitality and tourism are affected by so many factors that are simply out of your control: weather, political situations of unrest or calm, economic trends, social issues and trends, and so on. A dangerous situation in the region can bring tourism, even business travel to the area, to a virtual standstill overnight.

Other things that can cause high stress are visits by important persons (politicians, entertainers, royalty etc.), most of whom have very special requirements and an entourage to be tended to, plus special safety and privacy needs; incorrect bookings of groups, or late or early arrivals of large groups; bookings that do not provide accurate or complete information about guest requirements; unexpected shortages of supplies or food items; transportation problems; staff absences, errors or laxness; interpersonal conflicts; irate or offended customers and so on. This is by no means a boring job, yet the excitement and challenge can be addictive.


How to Distinguish Yourself from the Competition

As you build your career in this field, focus on developing and consistently reflecting a high degree of professionalism. Pay attention to your dress, hair, makeup (all of which should be understated, simple and neat) at all times; do your job (whatever it is) to the best of your ability at all times; be polite, respectful and truthful to colleagues, superiors and guests; be scrupulously honest; listen carefully, and do not be afraid to suggest improvements or to identify areas needing improvement; greet guests, colleagues and superiors by name where possible; and let the manager and/or owner know that you want to prove yourself and advance.

Take every opportunity to learn and develop new skills, and to help out in other areas to gain further skills and exposure. Also, become informed. Keep track of what's happening in the hotel (such as what groups are arriving, special visitors, seasonal variations, or special events), and get to know the layout and sections of the hotel, and what is offered. This will help you identify advancement opportunities, direct guests to different parts of the hotel, and when you do speak to managers or the owner, you can show that you are interested in the business, and willing to learn. Never try to advance yourself by denegrating others.


Professional Bodies
Success in hotel management depends a great deal on good relationships, as others will often refer groups or guests to you and provide good word-of-mouth promotion for your business. Also, it allows you to be of service to others, to do favours (eg. offer special rates to a group or friends), increasing your business and their loyalty to you. Therefore, it is helpful to join some professional bodies or organisations, though not necessarily in hotel management. For instance, you might find it more useful to participate in a state or city tourism body, your local Chamber of Commerce or other entrepreneurial body, and some community organisations. Community organisations not only provide opportunities to contribute to the community and be seen as an active community member; they are often attended by people in all kinds of businesses with whom you can establish good relationships. On your way to becoming a hotel manager, you can benefit from participating in community organisations where you can establish contacts and pass the word about your availabilty and skills (this is a proven job-seeking strategy).


Insurance
The best way to ensure that you meet insurance needs is to consult insurance experts, and other hotel managers or owners. Given the range of activities that may be involved, you will at least need good insurance cover against loss or damage (such as damage caused by guests), glass breakage, fire, electrical damage, loss of income, as well as public liability insurance (covering harm to guests), product liability insurance (against harm caused by food etc.)


Legal Considerations
You may require a range of licences and permits, both local and national, to operate a hotel, to prepare and serve food, to sell liquor and so on. These may vary from country to country, so check with your local government. If you are starting your business from scratch, you will probably need city approval to open, and may need to meet different building, safety, and environmental standards and requirements, all of which require government or official approval. You will need health department approval, and will usually undergo regular official health inspections to ensure that you meet established health standards, or be forced to close. As an employer, you might need to meet government requirements regarding superannuation, wage scales, workmen's compensation, and discrimination on basis of race, age, gender etc, though requirements vary between countries. Do your research and find out what is required in your region.




Get Started NOW



Go HERE to see a range of Hospitality and Tourism courses to get you started in your NEW CAREER.



Want to discuss your options? Contact us for FREE Course Advice